THE HEART OF FREEDOM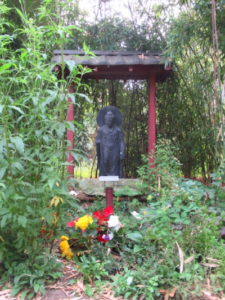 A Weekend and a Week-long silent Vipassana (Insight) Meditation retreats
With Lila Kimhi
June 2020, Pauenhof Buddhist center, Germany
Join our four-day retreat or seven-day retreat, or join both together for a total of 11 days retreat. 
Weekend: From 18.00 Thursday, June 11 to lunchtime Sunday, June 14  
Week-long: From 18.00 Sunday, June 14 to lunchtime Saturday, June 20    
For registration: fill this form and then contact ILKA at
In these retreats we will deepen into the teachings of the Buddha for the liberation of the heart and mind. Being in direct contact with life beyond ideas reveals depth and aliveness that can open us to the ease of being, clarity, energy, and wisdom.  Becoming intimate with ourselves and with life expands our perspective and help free our painful habit patterns of stress and negativity that tend to keep us small and limited. The supportive and caring atmosphere of the retreat will allow the exploration of our human experience, and to step into making ourselves available for liberating insights, to free up the heart and mind. 
The retreats include daily instructions in Vipassana (Insight), guided mindfulness meditation, a daily Dharma talk and opportunities for inquiries and one-to-one meetings with the teacher.  
The retreats are suitable for new and experienced practitioners and will be offered in English.  
The retreat is offered on Dana basis (Donations basis) for the teachers. Please read more about the Dana here.
Lila Kimhi is walking the Buddhist path of freedom over two decades, including long periods of intense silent practice. She teaches Vipassana and mindfulness on retreats and various courses since 2004 and leads spiritual journeys around the world. Her teachings bring forth the ancient wisdom of the Buddhist path and practice as well as the teachings of Non -Duality.  A co-founder of an Eco-Spiritual center in Israel, a peace-maker and an artist, she offers teaching of wisdom and compassion for the liberation of all beings, in Israel and abroad.  WWW.THISFREEDOM.COM